Do you ever find that however much you dislike a colour, every now and again it comes into fashion, and, even though you aren't necessarily one to follow the latest trends, you find yourself looking at that colour in a whole different light? Yellow has never been a colour I would choose to have around. Having red hair, I was always told it would make me look sallow. I found it too bright, too brash, too 'let's all be happy happy happy!'
At the moment I can't get enough of the stuff! Whether it's because I associate it with the retro looks of the 1970's, or whether I'm seeing it used in new and interesting contexts, such as Mollie Makes, or perhaps it's my brain's way of crying out for spring after such a long and dark winter... I'm finding that I include it more and more in my accessories, button-making and photography.
And yes, I've decided I can wear yellow after all!
Are you a mellow yellow fan?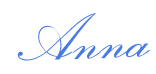 PS: My
giveaway
ends tomorrow - you could win any two items of your choice from my
Etsy shop
!