Time for a quick stationery geek-out! Since opening an
Etsy shop
I've been forever sketching button designs, so I needed a new sketchbook. I've been really impressed by this one from
Pink Pig
. They come in all sorts of colours and sizes, contain lovely paper, and feel really good quality. I've been carrying this pink A4 one around with me everywhere I go!
Pink Pig is based in Huddersfield, so in buying one you'll be supporting a British business. They in turn support the
RNLI
.
I must confess that I bought mine through work, as we sell them in a little stationery shop there, but if you want one yourself you can buy them from
Amazon
. The students where I work seem besotted with them!
Of course, I had to add a little crafty embellishment to mine...
Have an ideas-filled Wednesday,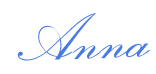 P.S: This was
not
a sponsored post; I just like to praise companies I'm pleased with!