I've always been interested in the culture of the 1920s. I studied 1920s America as part of my A-level in History (albeit a fair few years ago now) and got caught up in learning about the glamour, liberation and razzle dazzle fashion of those interwar years, mixed in of course with prohibition, scandalous gangsters like Al Capone and the march toward the Great Depression.
2012 has been heavily influenced by the 1920s in many ways too, partly because Downton Abbey entered its 20s phase, but mostly because the new
Th
e
Great Gatsby
film was supposed to come out this month. Fashion designers have taken their inspiration from the much anticipated film... only for it to be announced that it will now be released next summer. Oops. Perhaps the catwalks should have featured hobbit feet and elf ears instead...
Anyway, I've certainly been taking more of an interest in Art Deco over the past few months. The sharp edges, angular shapes and black and white all make an interesting contrast to the pastels and ditsy prints I'm usually drawn to. 2012 has been an iconic year, so it seems rather magical to me that the dominating style influence of this year has been eighty years old, yet it still looks totally modern and cutting edge.
Hopefully I'll find the time to add some art deco influence to my craft projects over the next few months, perhaps with some fabulous new buttons? But in the meantime I've been browsing Etsy for some rather hotsy totsy art deco style finds. They're the real McCoy...
1.
Plush Flapper Doll by Flapper Doodle
2.
Chevron Art Deco Pendant Necklace
3.
Up Art Deco-style film poster
4.
Aphrodite Pill Box Case
5.
Verdigris Over Rose Gold Cuff
6.
Art Prints
7.
Perfume Bottles
8.
Wallpaper
9.
Aqua Blue Watch Pendant
1.
Cocktail Shaker
2.
Owl iPhone 5 Case
3.
Dragonfly Bracelet
4.
Rose Print Make Up Bag
5.
Portrait of Inventor Nikola Tesla
6.
Stained Glass Mirror
7.
Theodora Bracelet
8.
Diamante Hair Grips
9.
Bauhaus Poster Print
I was soaking in the bath last night and imagining having a black and white art deco bathroom one day. I reckon a mirror and a few perfume bottles like the ones above would look marvellous! Perhaps I'll pass on the bath having clawed feet though.
Does art deco do it for you?
Have a swell Monday,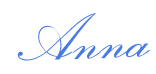 PS: Hello and thank you to all new readers and followers! x