I was in my early teens (stop me if you've heard this story before - this is going somewhere!) when I first stumbled across the idea of owning a doll's house as part of a hobby, rather than a child's toy. I had grown out of playing with my own beloved house years before, but as my grandad had made it for me and it was very special I didn't feel I could move it on to a new home, so it simply sat in the spare bedroom, ignored.
One day I was on a visit to Rochester with my family when I spotted a shop selling doll's house miniatures. I was instantly captivated by the idea of grown ups having doll's houses, and collecting furniture for them. I could create my dream house, or even my dream world, from any era - and I already had the house!
There was just one problem. I could see from a quick glance in the shop's window and then a Dolls House Emporium catalogue that I had fallen in love with a hobby which cost a lot of money. I'm talking hundreds. Thousands. It's a popular hobby for the middle and upper class retired, and no wonder. I was a teenager with a minuscule income. I quickly realised I was going to have to use my imagination and a lot of creativity to turn my doll's house into the vision I held in my head.
That Christmas, I received just the help I was looking for, in the form of these two books:
Andrea Barham and Patricia King opened my eyes to the world of making your own doll's house miniatures out of things you have hanging around your house. Perfect! Since then I have made all sort of craft projects - not just miniatures - simply by looking at household objects from a different perspective. I have added many items to my 'must have' crafting list, and I'm going to share this list with you... (yes, we finally made it to the end of my little story!)
The contents of my dressing table are made from household finds. Bits of lace, an old keychain, a candle made from a birthday cake candle and a button, and a perfume bottle made from beads.
Just look what clever Patricia King made with an old pair of sunglasses. I'm tempted to wrap some old frames with washi tape and wear them when thinking up crafty plans...
An old disposable razor and a toothpaste tube.
Another of Patricia King's creations.
I like this way of storing because I can easily take a look inside to remind myself of what I have in stock.
I mentioned in my last post useful shops for art and craft materials. If you're struggling to find handy items for free, of course there's always car boot sales and charity shops. I've found loads of handy bits of bobs from those. It's also been known for me to buy cheap jewellery from Primark, only to dismantle it an hour later. They often have sale racks full of costume jewellery - score!
The jewel on my mini Jubilee hat was a Primark pendant, bought for £1.50. It's supposed to look like Kate's engagement ring.
Some handy books and blogs if you fancy having a bash at crafting with household items:
Inspiring blogs:
Do you make things out of household finds? I'd love to hear about your projects!
Have a collectible Monday,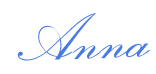 P.S: If you have borrowers residing in your home, please treat them kindly and at least leave some useful items for them to borrow. Bea seems to think we have some here, as she thoroughly sniffs around all the skirting boards every morning.
PPS: New buttons will be in the Etsy shop before the end of the week :)