Hooray, #PostCircle is one today! What a year it's been. Just think how many thousands of letters must have crossed the world in the last year, how many smiles we have raised and how many friendships we have formed.
By now you'll know that tonight we're having a party on Twitter to celebrate. Join us using the #PostCircle hashtag between 8 and 10pm and you can expect the following:
Special discount offers from some wonderful shops, including my friend Claireabellemakes, gorgeous craft supplies and stationery shop rikyandnina and Jessica Hogarth Designs. I'm mad about Jessica's coastal stationery range.
A #PostCircle Awards ceremony
Giveaways... including the below book by Liz Williams. Make sure you're using the #PostCircle tag to be automatically entered.
Happy post chat from the biggest gathering of #PostCircle members ever.
Tunes!
Imaginary cheese and pineapple on sticks. What?
I fully expect to get banned for tweeting too much tonight - I suppose it's the equivalent of Twitter binge drinking. Binge tweeting.
See you there!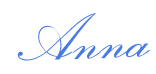 PS: All the offers tweeted during the party will be summed up on my
Facebook page
just after 10pm, to help you keep track. But they will only be valid for 24 hours!