Many of you will by now have noticed that I take a lot of my inspiration for creative projects from British nature. When this little chap first visited the damson tree in my garden a couple of weeks ago I was quite literally dazzled by his beauty. I have spent hours hanging out of my window, extremely heavy camera with long lens in hand, trying to snap the perfect picture. These images don't do justice to this bullfinch's gorgeous salmon pink colour. Not only is he vibrant, but he is round and cute too!
As he's been munching his way through all of my damson buds (less fruit for my crumbles this autumn then!) he has had me captivated, and his good lady wife as well, who was much harder to spot. And as I snapped away, I decided that the bullfinch really is my favourite garden bird. Inevitably, they were going to inspire creative projects before long.
Here is a pendant I snapped up a while back from Accessorize.
And of course Mr. Bullfinch had to turn up on a button...
This chap is in my shop here awaiting a new home.
So when I decided to make my nan a present of a cushion when she came to visit the week before last, a bullfinch seemed like the perfect embellishment for it.
Now, making any sewing project for my nan is like proffering a handmade cake to Mary Berry. At least, that's how it felt at the time. Sadly my nan's hands are painfully arthritic now, meaning her own crafting days are behind her, so as the sort of reincarnation of her own crafty soul I felt a fair bit of pressure to produce something, well, good!
How hard could it be? I have made something similar before -
a robin cushion
- and it turned out well enough. Alas, this time I think I put too much pressure on myself, and this cushion became the bane of my week!
Its tummy had to be unpicked and re-sewn on the machine nine times. My machine kept jamming, at one point my zigzag stitch kept coming out upside down, however many time I re-threaded Audrey (yes, my sewing machine is called Audrey). I randomly lost all knowledge on how to do chain stitch, so I fear his legs and feet look somewhat... diseased. As for the cushion itself.... well, the corners turned out rather baggy, and my bullfinch somehow ended up not being in the middle, leading to some rather hasty re-stitching.
At one point I found myself staring, incredulous, at this project and asking myself how in the quest to do something nice so many things could go so wrong, so many times over. I think it was because my nan was staying in the house at the time, and I had to keep sneaking off to work on it. Oh, the pressure I do put myself under at times!
Anyway, in the end I managed to wrestle it into something halfway presentable. My nan is my mum's mum, and how I was reminded of this when I sheepishly handed over her gift, feeling like a five year old presenting something they have made to their teacher. She looked at it for quite some time without speaking, before declaring, "You made this just for me? It's beautiful, dear, and it will match my chair perfectly. How clever you are."
Aren't nans fantastic?
The wonderful thing about these nightmareish crafty undertakings is that I always learn a heck of a lot. Once I calmed myself down, cut out another tummy piece and applied interfacing, it actually went on within two attempts (sigh.) Lesson One: use interfacing with applique!
Also, once I'd handed over the cushion and been honest about the problems I'd had, my nan was able to offer sound advice for the next cushion I attempt. Of course, I wrote it all down in my Sewing Scrapbook of Useful Lessons.
Lesson Two: "Don't attempt challenging projects when you already have too much on your plate." The best creative work is borne out of inspiration and relaxation - it's supposed to be fun. This is something I forgot in this project, and it showed.
Nevertheless, I ended up being quite proud of my cushion, because it was fun to take some authentic creative inspiration right through the design process, the colour selection (thank you to everyone on Twitter who helped with that, you can see what it was for now!) to an end product.
It's often been quoted that Islamic artists put a mistake in every piece they make to demonstrate that God alone is perfect. I'm not at all religious, but this idea has stayed with me, and I use mistakes to remind myself that creativity is not about creating something perfect, it's about the process, the learning, the reminder that something handmade - however flawed - will always be more precious than anything mass-produced by a machine, and ultimately, a handmade gift shows you care in a way that nothing else can. Five year olds know this when they confidently hand over a glittery, gluey brightly coloured depiction of a happy dinosaur to a proud parent, and it makes me wonder at what point we forget this important lesson during the growing up process.
It's amazing what you can learn from a bullfinch, eh?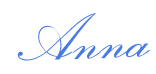 PS: I'll have a special how-to for #PostCircle peeps and post-lovers on Wednesday!