Towards the end of 2012 a few of you mentioned that you would like to see more doll's house and miniature themed posts on this here corner of the web. I couldn't agree more. All things mini remains one of my major hobbies, not to mention the first craft I ever took seriously, and I've been having a think about how I can bring more of that to this blog, without alienating those of you who enjoy a broad range of crafts and vintage adventures. Watch this space...
Anyway, it seemed rather good timing when Kat of
Four Little Walls
contacted me to ask whether I'd like to review her new
'Distress Yourself' chair kit
. Ever one for doll's house fun and crafting combined, I said a hearty yes please.
Here is the kit. Included was one wooden chair thickly coated in off white chalky paint, some sandpaper and a tip sheet. It was all very simple. I got to sand that chair as much or as little as I liked, the intention being to give it a pleasing shabby chic distressed effect.
Because I like to go for realism as much as possible with my miniatures, I decided to sand where the chair would come in contact with the person sitting on it, to make it look as authentic and well-loved as possible. So I spent quite a lot of time where the, ah - posterior - would be, the back of the legs and the back. Once I'd given it a wipe with a barely damp cloth I finished my chair with a coat of matt varnish, as suggested on the tip sheet.
Here is my chair all finished. What I liked about this kit was that the chair has a very classic feel, so it would work in any style or period home. I'm even thinking about painting a little stool to go with it. I tend to think of doll's house lovers falling into two camps: the crafters - those who like to make most if not all their items, in a sort of magpie, patchwork style and the collectors - who buy their furniture and other pieces and will quite often happily pay a lot of money for a good quality sofa or desk to proudly display in their (often large and beautiful) doll's house.
I fall into the former group, of course, and enjoyed this kit because it fulfilled my desire to make the piece my own. I probably couldn't make a chair, but I do want to customise
everything
in my house. It's probably also a good idea for those new to the hobby or crafting in general, or indeed the collectors, because as much as they like ready made, they don't necessarily like the mass-produced look (I have a slight problem with some items sold by
The Dolls House Emporium
for this very reason). My chair was ready to pop inside its new home within fifteen minutes, varnished and all, which makes for a satisfying few minutes' work! The chalky paint worked nicely with the sandpaper too; no need to ruin my hands scrubbing away at the same spot.
The Distress Yourself chair kit costs £7.00, and I believe Four Little Walls has plans to add other pieces to the range. Although as an enthusiastic crafter with sandpaper never far away I may choose to paint and distress other furniture myself, I reckon this kit will appeal to those who enjoy quick and easy doll's house projects or anyone wanting an entirely customised and realistic look for their furniture. I'm also pretty sure that pre-teen me would have thought this was a brilliant way to kick start my adventures in all things mini.
What do you think to my new chair? It makes me want to go and sit in the garden on a warm summer's day. Oh, and
Four Little Walls
is offering 15% off all online purchases before 28th February with code 'minilove'.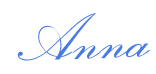 Disclaimer: For the purposes of this review I was sent one
Distress Yourself chair kit
. My views are honest and my own.