It's one of life's simple pleasures, and one many of us do every time we find ourselves with sand beneath our feet. I have been beach combing my entire life, on each visit to Wales to visit my grandparents, or Whitby and Robin Hood's Bay on the annual family holiday. I'd gather all sorts of things from pretty shells to bits of driftwood, large pebbles for painting or ancient fossils. It's collecting in its most basic and natural form.
A visit to Dyffryn beach the weekend before last was the perfect opportunity to add to my shell stash.
I was also particularly looking for sea glass this time, as it seems to be turning up all over the crafting world at the moment, and I have a project in mind for my finds! Sea glass is not only pretty but a reminder that nature always claims and reshapes all things man made in the end.
I had a very enthusiastic helper, obviously, though she was more interested in trying to get me to take dead crabs home instead.
Each beach find has its own feature or quirk...
Evidence of recent history mixed in with the prehistoric...
"...Ner!"
I always feel so satisfied when I return home from the beach with a bucket full of finds ready to wash and squirrel away, even though I rarely know what to do with them next!
Speaking of shells and beaches, this amazing photograph was posted by
Action for Happiness
on Facebook last week...this is
sand
magnified x 200. Isn't it amazing?!
I'll never look at grains of sand in the same way again! This world of ours is a pretty amazing place.
Hoping your day is full of adventure,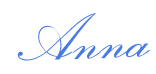 P.S. You can read the first two posts in the nautical series
here
and
here
. x