A few weeks ago I was happily ambling through Leeds city centre when a very cheerful smiley young woman sprung up in front of me and offered me a sample of Costa Coffee's new addition, iced mocha. It's pretty rare for me to buy coffee while I'm out and about simply because the prices annoy me; if I do it's because I'm meeting a friend and we're making an occasion of it.
This iced mocha of Costa's, though, had me rather impressed. Not so much that I went inside and bought a full sized version, oh no - I went home to Sheffield, hopped online and found out how to make my own. Once I'd mastered that I decided to add a minty twist, resulting in the ridiculously easy recipe you see below.
All you need is:
1 mug black coffee, cold
1 mug of fresh milk
2 tablespoons of Lyle's Mint Syrup
Ice
Bung all of your ingredients in a blender (ice crushing friendly or you'll need to bash the ice separately) and pop in a glass!
I decided to use a teacup, naturally. I found this drink really refreshing, especially as the weather so far has been better than predicted this week. It's like drinking a liquid icy mint Aero. Yum!
What's your favourite drink in warm weather?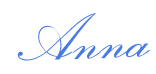 P.S.: My little giveaway for a felt owl keyring kit is ending tonight at midnight! Enter
here
- all it takes is a comment.