While I was visiting Whitby on Sunday I popped along to visit its new vintage shop, Dotty About Vintage, and had a lovely chat with proud owner, Trudie.
...And I wasn't disappointed! Trudie has used a really cosy space to show off a huge amount of gorgeous vintage items, all arranged by colour.
Trudie opened Dotty About Vintage five months ago, having moved to North Yorkshire with no idea about what she wanted to do! Spotting that there was an empty shop unit in Whitby, she grabbed the bull by the horns...
I had a really good chat with Trudie and it's easy to see how well her shop - and herself - have been received in the area. She spoke about loving the looks on customers' faces when they wander in and start reminiscing, and how her vintage-loving clientele get a real kick out of discovering something new each time they visit.
I really loved how the shop was well thought out, but not remotely pretentious, as vintage can often be. I found all of Trudie's prices to be reasonable, got a warm welcome and felt instantly at home, as though I'd popped round to a friend's house for coffee.
Dotty About Vintage is just a few minutes down the road from where I usually stay when in Whitby, which could be very convenient ... or very bad for my purse!
I did make a small purchase while there on Sunday, but I'll sort a roundup of my latest vintage finds and show them to you soon.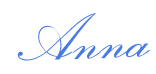 All pictures after the third belong to Trudie of Dotty About Vintage. Please do not use them without permission.