Yesterday I galvanised myself in the SPF50 (I know no other factor) and journeyed into Sheffield to attend a talk by Lianne Mellor, illustrator and owner of china and homewares company,
Mellor Ware
on the subject of 'Taking an Idea', where she explained how she grew her skills in illustration into a creative business.
Lianne's charming British wildlife illustrations are based on the idea that when us humans aren't looking, the cheeky animals come out to play. They currently feature on tea china such as teacups, teapots, sugar bowls, plates, milk jugs and cake stands, as she loves the fact that afternoon tea means quality time in great company, and a return to more traditional values and a slower pace of life. Recently she has added tea towels and oven gloves to the range, and all of her products are made in the UK.


Having recently celebrated its second birthday, Mellor Ware has gone from strength to strength. Lianne began selling her wares at art fairs, and has since got her range into Liberty, as well as Mary Portas'
Mary
shops in House of Fraser stores up and down the country. I stopped by Sheffield's Millennium Galleries to admire the Mellor Ware range completed just for them with the theme 'Under the Sea', too!
Here are some of Lianne's top tips to bear in mind if you're thinking of starting a creative - or any - business:
Don't try to do everything. Concentrate on what you're really good at and don't saturate your company with too many products and services to begin with. Lianne really worked at developing her china range, only adding her textile items once she had created a name for herself.
Be true to yourself, and make sure you're passionate about what you do - you can't possibly expect success otherwise.
If there's something you're not so good at, whether it be accounts or photography, make use of someone else's talents - it'll free up your time to do what you do best.
Have a plan, and make use of lists. Break down daunting tasks into smaller ones. This method will also help you to overcome your fears around progressing within your business and failure.
Don't allow yourself to become isolated - it can happen easily when you work for yourself. Make sure you have a support network.
Don't become reticent. It's a good idea to constantly review all the elements of your business to make sure they're working efficiently and that you're doing the best you can.
The harder you work, the luckier you get.
Check out Mellor Ware's
website
and
Etsy shop
. If you're near Sheffield they are also holding Jubilee Workshops on Saturday 2nd and Monday 4th June where you can learn to decorate bone china with transfers and on-glaze transfer methods in your own design. The sessions include afternoon tea! Email
Hello@MellorWare.co.uk
or call 0114 221 0581 to find out more.
Hope this has helped to fill your Friday with inspiration. I'm certainly looking at the squirrels playing in my garden in a whole new light!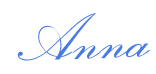 All photographs featured in this post are the property of Lianne Mellor at Mellor Ware.