Someone asked me a few weeks ago whether I collect anything.
At the time, I think I said, "Well, I er, collect books..."
"Yes, but lots of people collect books," he said.
Oh. After a bit of thought nothing else had come to mind, so I declared myself, when it comes to collecting, a rather boring sort of person, and said that no, I didn't collect anything, really.
Later I realised that this isn't strictly true, and that actually, collecting is a rather subjective term. What makes a collection, a collection? And what makes a collector, a collector? It's a question that has been ambling round my head ever since.
I thought about the jars I keep on a shelf. One houses buttons, another shells, another washi tape and another ribbons. I think of purchasing for these jars as 'keeping up the stocks'; making sure I always have supplies in for my next craft project or commission. (Yeah yeah, great excuse!) But their contents have been collected and curated, bit by bit. I also have bags of yarn, tubs of beads and pots of paints. Does that make me a collector?
I thought about the vintage plates I use to furnish my glass desk. I bought them so as to make my desk aesthetically pleasing... but in doing so, did I become a collector of plates? Do I collect vintage crockery, or do I just happen to own a fair amount of it?
My brain really got going then and I thought about the mountain of jazzy socks I own because they're always wandering off, the DVDs in my bedroom and the Beatrix Potter-related items dotted around my home. What about the fact that I have more teapots than the Mad Hatter? Does a collection simply mean 'having lots of something', or does it constitute a certain amount of curation, seeking items sharing similar qualities? Does a collection have to be proudly displayed and boast its own dedicated dusting apparatus to qualify as such?
In the end I came to a conclusion (you'll be relieved to know this).
1. Collectors are always interesting, though their collections may be interesting to many, or only to themselves.
2. Collections comes in many forms, but to qualify as a collection its items must have been gathered with a certain element of pride and joy. The fun is in the collect-ing, not just in the collect-ion. That's why we all owned so many Pogs back in the day, and why some can't ever open the drawers under their beds for fear that the TY Beanie Babies will finally burst their vacuum pack bags and the secret will be out. To qualify as a collection, its owner must be proud of it or find joy in ownership of it.
3. It's never okay to collect porcelain dolls. I'm sorry, but this is my blog, they are scary and stare-y, and that's just a fact. Moving swiftly on...
Am I a collector? Why yes, I am. And if my collecting ever goes too far and I stray into the category of hoarder, it'll be the books that are my downfall. And I actually own a fair few collections within my book collection, too. I own every book Roald Dahl ever wrote, I leap on 1970s Enid Blytons wherever I find them and have a hefty shelf packed full of children's books (I so wish
The Gruffalo
had been around when I was a kid.) I also collect craft materials with a certain amount of pride. If you ever pop round for a cuppa, don't ask to see my fabric stash. You'll be there forever.
So, are you a collector? What do you collect? And is it something you'll admit to next time an intellectual type challenges you at a cocktail party?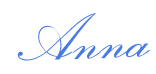 PS: I'm not an intellectual type, so you can tell me :)
PPS: next time I am put on the spot with that particular question, I will now be prepared. I shall sniff, examine my nails, and say, "yes, I collect bodies. I have lots in my cellar at home." And then smile cheerfully and sidle off to admire the buffet.