I'm slowly starting to clear the backlog of #PostCircle emails which have been building up since my house move.
One of my favourite things to do when I'm feeling a little bogged down with it all is to amble onto Twitter or Instagram, tap in the #PostCircle hashtag, and spend some time looking at all the lovely post you've been sending to one another. It really makes me smile to see all the excited 'look what arrived in the post this morning!' photos, thank yous, and even nicer, members checking up on one another during difficult times and life changes. #PostCircle may be my invention and mine to administrate, but it's you, the members, who keep it going and I genuinely think some of you are changing people's lives, and bringing them comfort, excitement, friendship and gorgeous stationery (yes, it's an important thing!) through a series of special paper kindnesses whizzing their way around the world.
It's pretty darn amazing.
Emma sent her #PostCircle pals an ice cream party in a box! AMAZING.
And as I scroll through social media, feeling like a proud #PostCircle parent, I notice that certain names and groups crop up over and over again. Some of you are
really
prolific when it comes to writing lovely letters. Others of you might send less post (which is fine), but the post you send makes me gasp when I see the amount of thought and care that has gone into it.
Sarah Doyle sent some cheery happy mail this week.
So in these difficult times, when it's easy to become isolated in a sea of worries, world disasters remind us just what horrors others have to fight through, and most post still consists of ever-increasing gas bills and annoying leaflets about PPI compensation, I have decided that these #PostCircle stars deserve some recognition. So from now on, once a month, I'll be publishing a blog post where I celebrate one #PostCircle group, and then one individual #PostCircle member, and that member will be receiving a little special something through the post from me.
This isn't a competition in who can send the most post. Postage can be expensive, so there will never be pressure placed on members to send more post than they can afford. But the groups and individuals sending each other regular, thoughtful post, generating joy and friendship will be noted.
Laura Weiller of #TeamKingfisher got an iconic London postcard
So how to take part and build on this fantastic #PostCircle community we've created?
Use the force er, hashtag: #PostCircle. Share the post you send and receive on Instagram and Twitter. I check them reqularly so I can smile at what you've all been up to. You may want to include a hashtag for your team too, so it's easy to identify you. For example, #TeamSparrow or #TeamBadger. Be proud of your team!
Post your #PostCircle photos to the Miss Beatrix Facebook page. Tell me who sent it and why it makes you happy.
Some of you hate social media, which is why you joined a letter-writing group in the first place. No problem. Pick up your pens and send me a letter telling me why you think another #PostCircle group member, or your group, deserves Star of the Month. You can email me at: hellopostcircle@gmail.com for my details, or of course cut out the letter bit and tell me by email.
The more we share our happy post, the more we can inspire others to send more happy post of their own. #PostCircle provides two-way happiness; the therapeutic effects of sitting down and writing by hand, and connecting with someone is a more considered, slow-paced fashion, and of course the excitement and joy of receiving a thoughtful scribble. There are more than 250 members in #PostCircle now, so the possibilities are endless. The first #PostCircle Star of the Month will be announced in December!
Happy posting,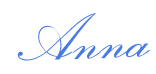 P.S: I have been lucky enough to receive some really lovely, thoughtful post since my house move. Thank you so much for your cards, emails, tweets and blog comments :) xx