Sixty-six emails were sent out to
#PostCircle
members on Tuesday, confirming groups (the names of which are British wild animals) and partners for the first posting. It was really exciting to see people finding their groups on Twitter and introducing themselves... and all this inevitably led to lots of chatter about stationery.
I'm something of a stationery addict, I'll admit. I have a drawer dedicated to such things, and think putting a little thought into the paper and decorations you send with your warm wishes really helps to make post special.
But this doesn't mean stationery has to be expensive. While a lovely embellishment, stationery does play second fiddle to the words themselves, and I don't want anyone making themselves bankrupt in communicating with their new pen pals. Here are some creative ways to craft up your correspondence on a budget...
Try Claireabellemakes' Washi Tape DIYS.
Check out my post on making your own writing paper using fabric and a scanner.
Using the method in number 2 - stick stamps, stickers or draw on paper, scan and print.
Shop for bargains! Markets and shops such as Wilkinson and The Works have bargainous lovely stationery.
If you're happy to spend a little money, there is so much choice on Etsy. These are a few of my favourites:
And as well as letters and notes here are some ideas for goodies to include in your envelopes:
Recipes
Teabags
A crossword or sodoku puzzle
Doodles and other artwork
Card luggage tags
Origami creations
Crocheted doilies
Pressed flowers
Sheet music
A polaroid style photo
Decorate your postie creations with:
Old stamps
Stickers!
Ink stamps
That handwriting you haven't practised since school
Washi tape
Cutout pictures from catalogues, magazines and old greetings cards
Buttons
Most importantly,
have fun and don't sweat it
! You don't have to feel pressure to write a long letter if you don't want to - a short note or a postcard is enough to brighten someone's day too!

"The act of writing a letter has become akin to meditation in our fast-paced lives. It's taking a moment and slowing it down, letting it become, transforming it onto paper and sending it to someone else. The receiver opens his mail and instead of finding a bill, there is a personally addressed envelope. Every letter from a loved one is a true gift, because that person decided to transmit that moment in their lives to me." ~ Hope Von Stengel - rather fabulous Etsy seller.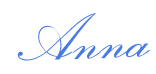 PS: Another three #PostCircle groups will be started off by the weekend!