I am pleased to announce that I have opened an Etsy shop! I have spent many hours making and painting my own buttons and am now able to present them to you.
The buttons are available in three different sizes, and while only a few are in the shop at the moment I have a whole notebook full of more designs in the pipeline, so you can expect more arrivals over the next few days.
I am also able to take custom orders, so if you have an idea for an image you'd like to see on a button just drop me a line - there's no extra charge!
Each button is individually made by hand and then painted - so each and every one is different, quirky and unique.
As a little celebration tonight's
Creatives Unite
will be a two hour special - a sort of Twitter party if you will - from
8-10pm
. There will be virtual tea and cake aplenty, as well as a button giveaway.
Hope you can make it,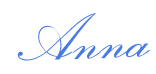 PS: Hope you liked Bea hosting in my place this week - she certainly enjoyed the biscuity fruits of her labours! x