You will have gathered by now that I have thrown myself into a number of sewing projects recently with gusto. It's a real learning curve! I have gone from the sort of person who uses a sewing machine around once every eight years to nearly every week.
So I decided to start a sewing journal...
I picked up a cheap scrap book, covered in (yes that) fabric - the thin patch I cut from my bargain sheet, and set to recording my projects, important sewing terms I need to remember if I'm going to decipher patterns, and valuable lessons I've learned along the way.
The hardest thing for me is not worrying about making everything neat! I'm hoping it'll serve as a valuable book of lessons tailored just for me, and with perseverance, a showbook of how far my skills have come when I flick back through it in the future.
I'm thinking of starting a photography journal too. Do you ever keep records of your work, perhaps through your blog? Do you note down the lessons you learn from crafting?
Before I go, a huge thank you to everyone who took part in Creatives Unite! last night. We had a number of new members and I hope you all got something out of it. Please help spread the word!
Have a relaxing (non-superstitious) Friday,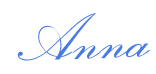 P.S: Have you entered my
Perfect Night In Giveaway
yet?