There have been a great many blog posts about the joys of smoothies, and no wonder. Such a versatile and scrummy, healthy beverage needs much blogging coverage! I could talk for hours about different variations, but today I decided to feature them for one, very particular reason:
Smoothies help me fight SAD.
Here's why...
They fill me up, perfect to stop me reaching for naughty sugary snacks, and for when I'm exercising.
They are packed, heaving and chocka with healthy stuff. They are the very best way to get vitamins and fibre into your system.
Quick and easy to make, and perfect all year round.
Anything goes. Throw spinach in with that banana - no one cares.
Got kids, or in my case a dad, who moans about eating fruit? Make a green monster slime drink for them instead, or a perfect pink fairy potion. My dad loves a green monster slime drink, and he's in his fifties.
Some of my favourite smoothie flavours:
Banana and strawberry with a spoonful of yogurt.
Banana and blueberry
Peach, banana and yogurt
Green smoothies, including spinach and spirulina, and sometimes with kiwi too!

Get into the habit of having a smoothie with your breakfast, at work or after exercise, and you'll be giving SAD another well aimed kick in the blueberries. You can actually feel your energy levels rise and your body shouting, 'thank you!' as you drink.

What's your smoothie flavour of choice?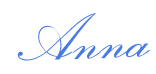 PS: You have no idea how hard it was for me not to make a joke about being a smooth operator in this post. Then again, I just did. Ah well.