Thank you everyone for your comments on my
SAD post
. As suspected there really are an awful lot of folk out there who suffer during the winter months to a greater or lesser extent, but I reckon even more so this winter as we didn't have the sunniest of summers (ahem, wellies, anyone?) followed by a dull winter so far. I'm quite looking forward to the prospect of snow this weekend, though!
I have a 'toolbox' of things I use to keep me going through the winter months, to help stop the sleepiness, irritability and misery kicking in. 90% of the time I choose foods which I know will give me sustainable energy and the nutrition I need (the other 10% are treat foods, which do me good in other ways). The absolute star of my show is.... porridge!
I really can't think of anything bad to say about this fabulous stuff (thanks Scotland!) It's the fastest fast food, it's hot on a chilly morning, releases energy slowly, and is a really excellent comfort food. I used to have porridge when I stayed with my grandparents as a child, so I associate it with happy memories too.
Some of my favourite toppings include:
Almonds
Raisins and sultanas
Berries
Cinnamon
Apple
Pine nuts
Dried apricots or mango
Coconut
Honey
I add a splash of soya milk or yoghurt to my porridge, and find I don't get really hungry until lunchtime, which is some kind of miracle for me. I make my porridge with half milk, half water, but on really cold days I've even started taking oats to work in a tub, then adding water and making myself a portion for lunch in the microwave. After some initial odd looks from colleagues I reckon a bit of a trend is starting now!
Do you like porridge? If you have any favourite topping ideas please share them below!
Happy Friday,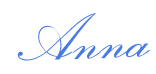 PS: I used to have a guinea pig called Porridge. Bit of trivia for you.