First off, British wool products...
You can find official supporters of The Campaign for Wool here. Whether you're buying products or materials, every time you buy from these companies you'll know you're supporting the British wool trade and buying a sustainable product.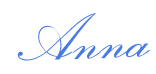 The giveaway ends on
Wednesday 24th October
. You can enter as many times as you like. Each entry is assigned a number, and the lucky winner will be drawn from a woolly bobble hat. Please make sure you send a way to contact you along with your photo. Good luck!